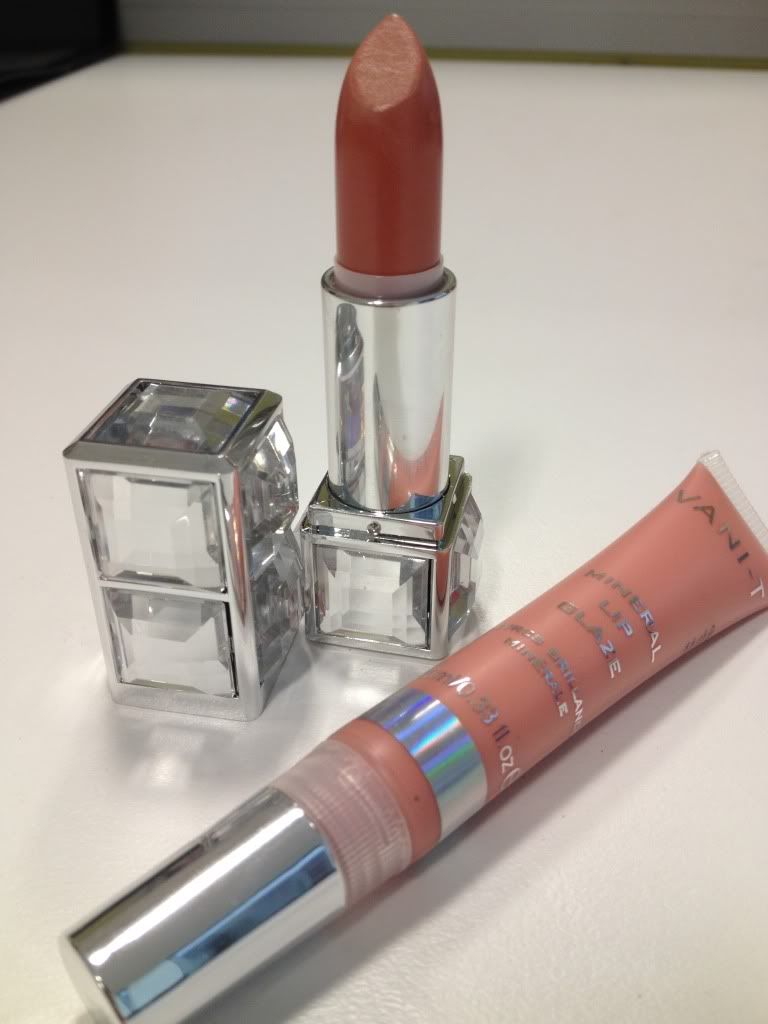 Vani-T Mineral Lip Colour and Mineral Lip Glaze, both in 'Frisky Business'
A couple of weekends ago I attended the Salon Melbourne beauty expo. It was an exciting event, buzzing with the latest products and trends the industry has to offer. While I have my list of trusted, go-to brands for all of my beauty needs, I believe it is important to trial new brands and products. This event presented the perfect opportunity to branch out and try new and emerging products, and also to see what the more familiar brands are advertising, and what new products they are offering.
One of the brands that pleasantly surprised me was
Vani-T
. I had only seen the brand name around salons, and I knew of it as providing specialist tanning products, so I was intrigued to see that it was selling a gorgeous range of mineral make up products.To be honest, the first thing that caught my eye was the bold packaging (I know, I know, book, cover, judgement - but look at that lipstick packaging!), and upon a few swatches I was sold.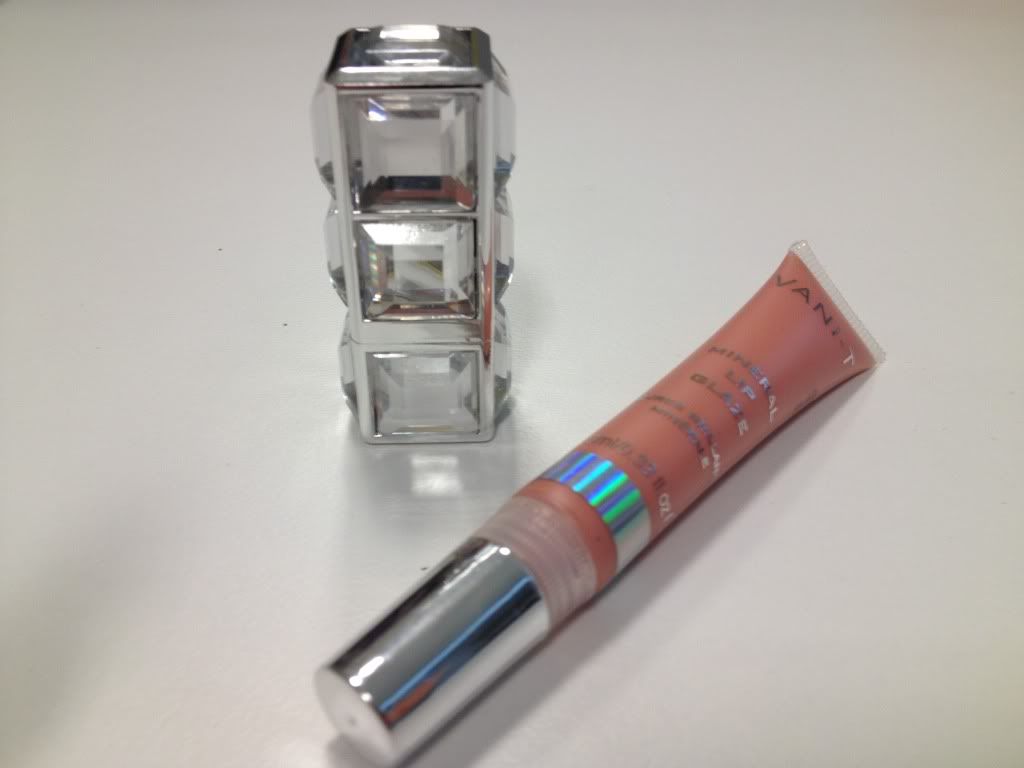 I bought both the
Mineral Lip Colour
(RRP $32.95, Expo Price $20.00) and the
Mineral Lip Glaze
(RRP $27.95, Expo Price $16.00) in the same colour, 'Frisky Business', and they compliment each other perfectly. It is a creamy-nude that works perfectly with a smokey eye to tone down the lips.
Vani-T Mineral Lip Colour and Mineral Lip Glaze in 'Frisky Business'.
The colour looks slightly darker in the tube, but applies as a light nude, leaves you with a subtle flush of colour.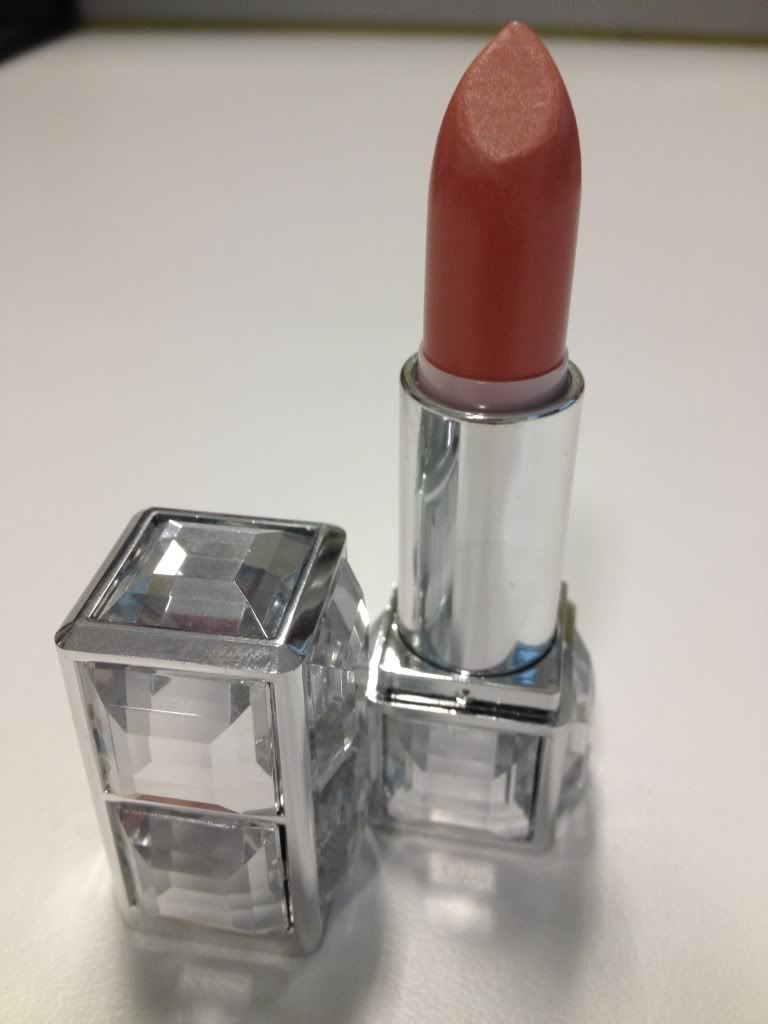 Vani-T Mineral Lip Colour in 'Frisky Business'
The application was pleasing - one swipe provided plenty of colour payoff and it lasted a good few hours before re-application was required. The gloss on top finished the look off with a beautiful sheen. After applying both the lipstick and gloss several times throughout the day, there was not a significant product build up, which is something I often find with nude lipsticks, so this was a big plus.
In my opinion, the lipstick is the hero of this combination. The colour and texture are both fantastic, and the lasting power was also impressive. The gloss is a lovely finish, however I think any nude gloss would be suitable.
I will definitely be keeping an eye out for Vani-T's make up products after trying these lip products. I have my eye on the
Mineral Colour Stick
($42.25) in 'Gelati', a beautiful creme blush in the most perfect rosy pink colour. It is very exciting when you can branch out to a new brand and very happily impressed!