Colour blocking is undoubtedly
the
trend of S/S 11. While colour always seems to make a resurgence at this time of year, this season it is definitely on steroids. The concept of colour blocking (refering to contrasting bright colours in the one outfit) is absolutely taking over. It is to the point where sunglasses are imperative for a trip to the shops. Full on is an understatement.
While I am from Melbourne (read: drawn instinctively to black, grey or black), I always get the urge around Spring to ditch the neutrals and add hints of colour. And while the colour blocking trends provides the perfect opportunity to give it a go, I can't help but feel like this trend has been prominent and front of mind for the past six months. All over the northern hemisphere, fashionistas have been showing how colour blocking is done, and now it feels, well, like it has past. An unfortunate repercusion of Australia being 'behind' the trends.
Nevertheless, I am going back through the archives to reinvigorate the joy I saw in the colour blocking trend when it become apparent. It is hard not to want to give it a try when you see how these stylish ladies make it look so fun and chic.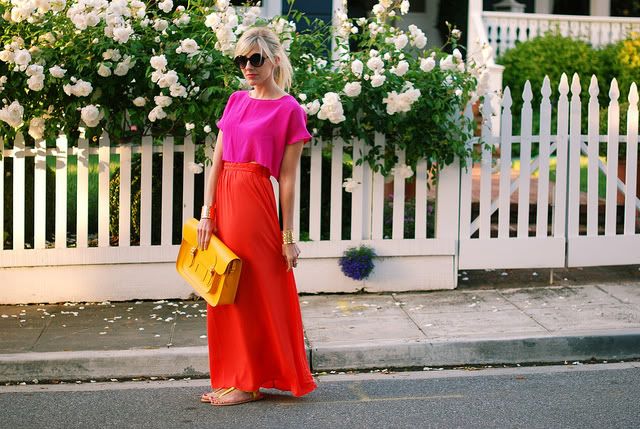 {pink and red tied together amazingly well with a bright yellow clutch}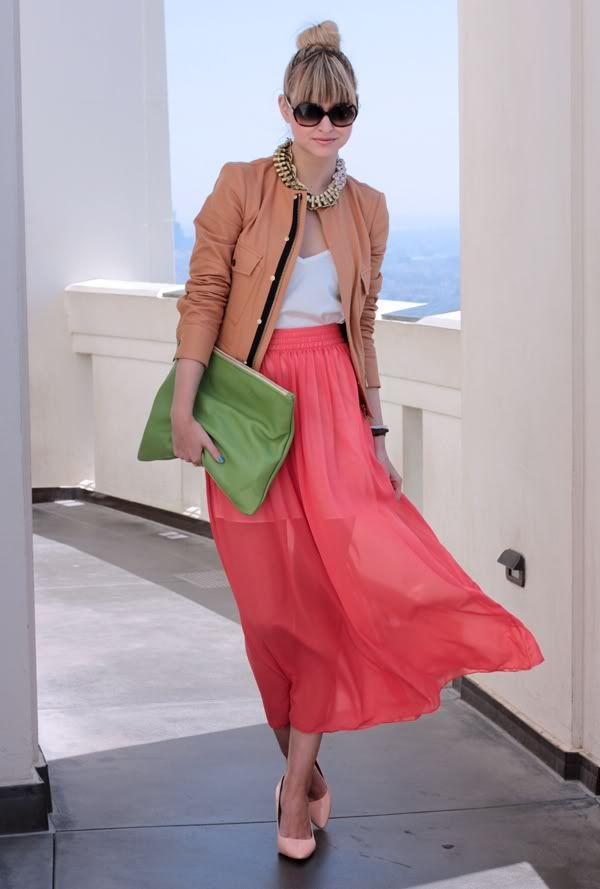 {a couple of bright pieces paired with neutrals is a great way to ease into the trend}
{pastel colour blocking with a rich royal blue to ground the look}
{a splash of colour paired with neutrals still makes a statement}
{bright on bright on bright screams summer}
{love how this bold skirt is paired with a statement pout to finish the look}
{a strong colour blocked dress enhanced with bold blue shoes}
{brights and pleats looking equally bold and fabulous}