I am a firm believer in having a make up collection that boasts
both
high and low end products. My general rule is: if it is designed to sink into your skin, do not skimp! For instance, moisturiser, serum, foundation and concealer are items that you want to ensure are of high quality and are good for your skin. I think this is where the difference in quality is most notable (not in all cases, I am sure). For everything else, I like to trial various brands to look for great value products.
As with any other Australian beauty fanatic, I have a slight (read: very serious) addiction to Priceline. I go there often; it is alongside the MYER/David Jones beauty department as being my "happy place". I think the thing that excites me about Priceline is the possibilities. There is a variety of Australian and international brands offering great products that do not get the advertising capacity that higher end brands do. I get a kick out of trying a lesser known brand that surprises me with excellent, less expensive products.
During one of my recent Priceline adventures, I spotted these
Beauty Essentials
(which is a Priceline-owned brand) eyeshadow palettes and I was drawn to the Be Warm palette because of the lovely mix of taupe, chocolate, golden and pink colours. It has a delicate blend of colours that compliment each other well and can easily be layered and blended together to create unique looks. Ok, it was also $5.99, so it was basically
begging
me to trial it!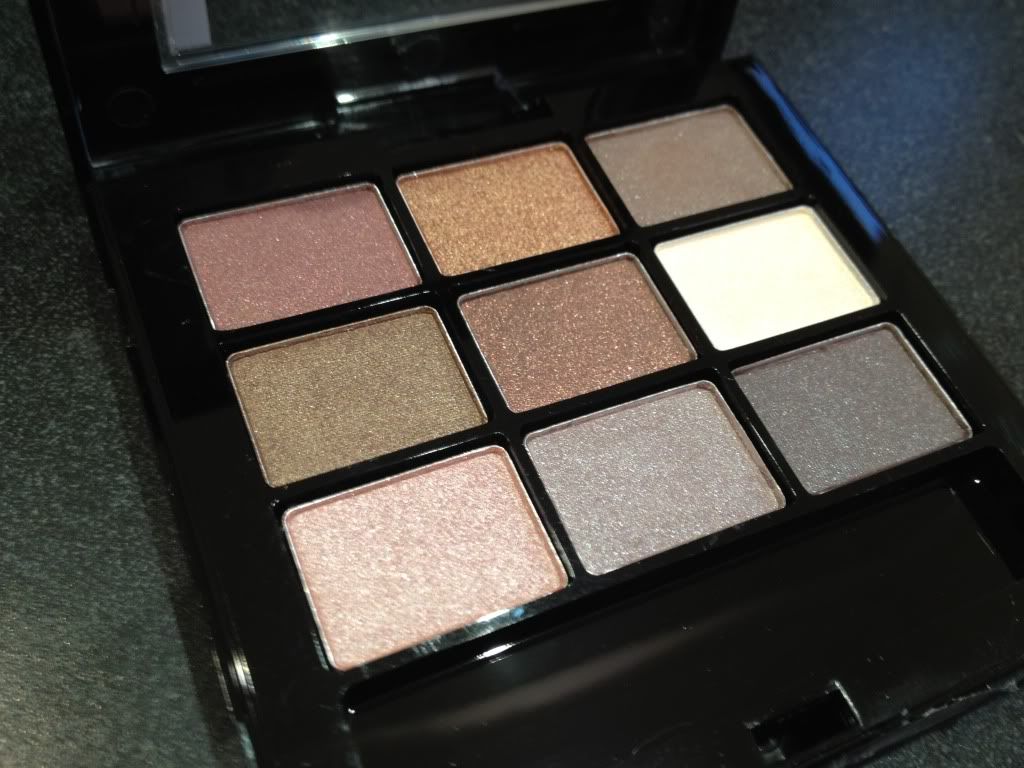 Beauty Essentials - Be Warm 9 Colour Eyeshadow Palette ($5.99)
In all honestly, I was not expecting much from this. I thought maybe I would get one or two well-pigmented colours. So I was very happily surprised when I swatched all colours and realised that it is actually very decent. Some colours definitely come out better than others, but on the whole every colours is usable, layerable and well-pigmented. Cue astonishment!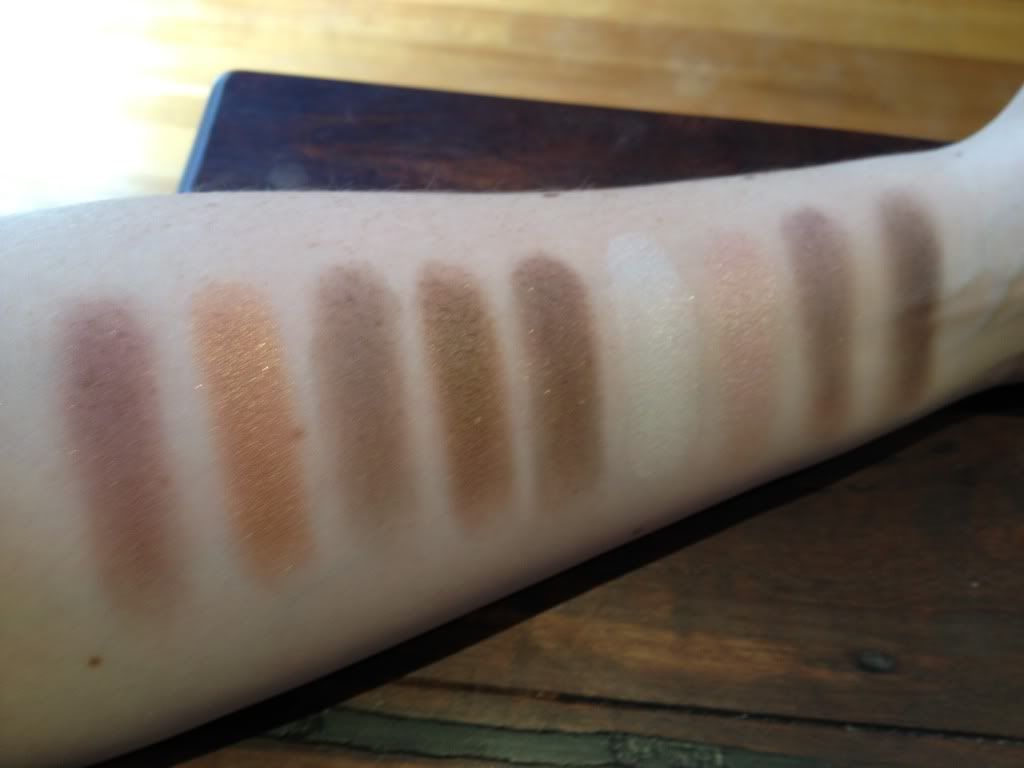 Swatches from Left to Right, Top to Bottom.
I am particularly smitten with Row 1, Colour 2 (the golden/bronze); Row 2, Colour 2 (the chocolate brown); and Row 3, Colour 1 (shimmery pale pink). They go on beautifully and are a very intense pigment.
I created a couple of looks using this palette, and on both occasions I was pleasantly surprised with how well these shadows applied, even in comparison to other, more expensive alternatives.
Look #1: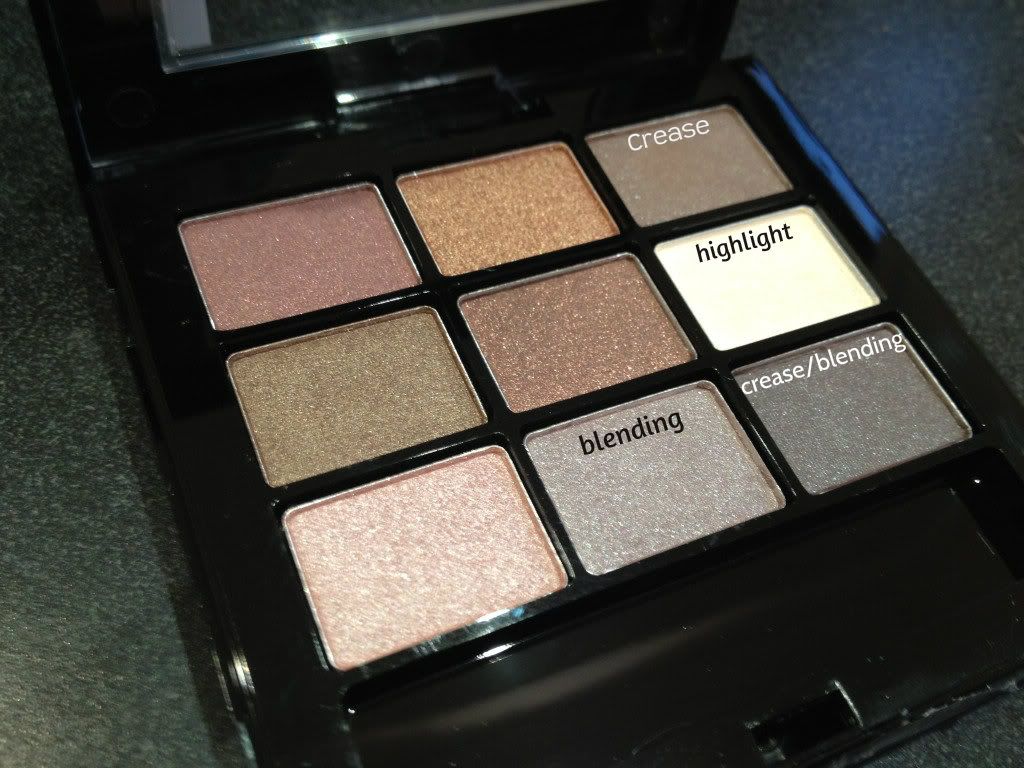 Shadows used, and where they were applied.
For this look I used the taupe/grey shades to provide a subtle shadow in the crease. I use this technique regularly, as I think it compliments a bold lip really well. A slick of eyeliner provides definition, but on the whole it is more subtle, daytime look.
Look #2: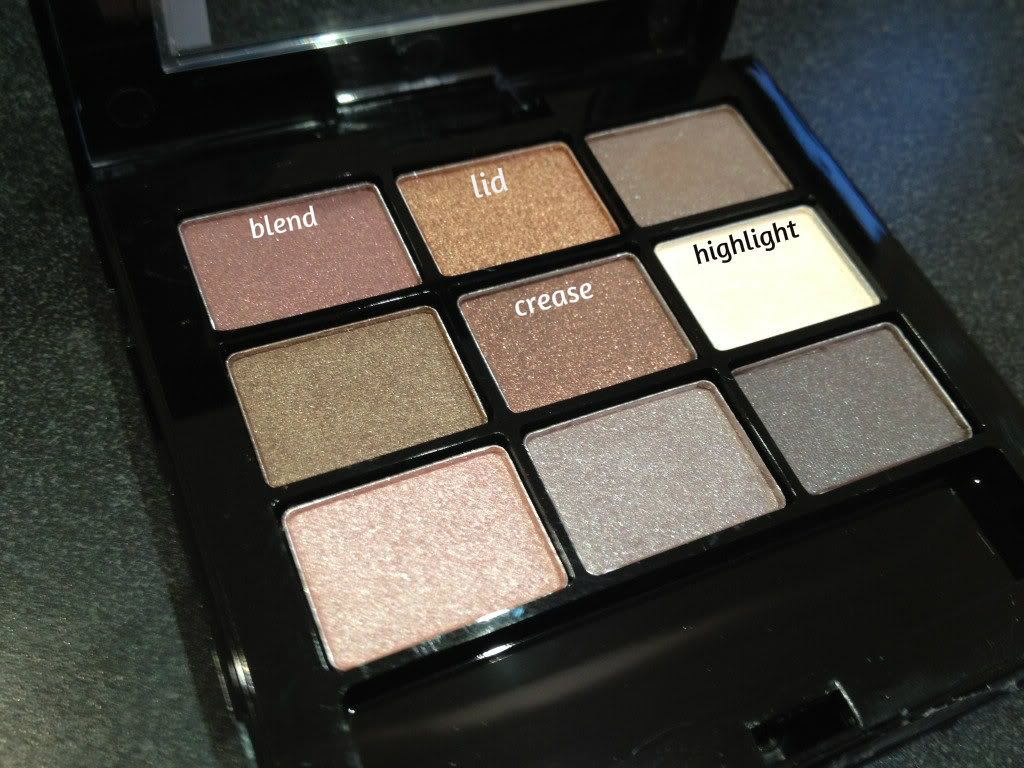 Shadows used, and where they were applied.
This look is a smokey eye, using the brown shades. The golden/bronze colour on the lip really popped against the chocolate brown. The rose pink colour was used very subtly just to blend out the edges of the brown.
My final two cents: great, cost-friendly eyeshadow. Obviously, it is no Chanel, but if you want to add some lovely neutral colours to your collection, you cannot go wrong with this palette.
What are your favourite inexpensive make up alternatives? Have you tried any Beauty Essential products?