YSL Rouge Per Couture Glossy Stain, #15 - Rose Vinyl
Upon first hearing about the new YSL Rouge Per Couture Glossy Stains, I was not overly interested in trying them. My experience with lip stains in the past had been nothing but dry, flaky lips and overall just an underwhelming result. I resigned myself to the fact that I am a lipstick girl, and stains will never have a place in my heart over a lippy.
So I waited, browsed plenty of reviews and started to see that there might just be more to this product than just another lip stain. And boy, was I in for a pleasant surprise upon trialing these.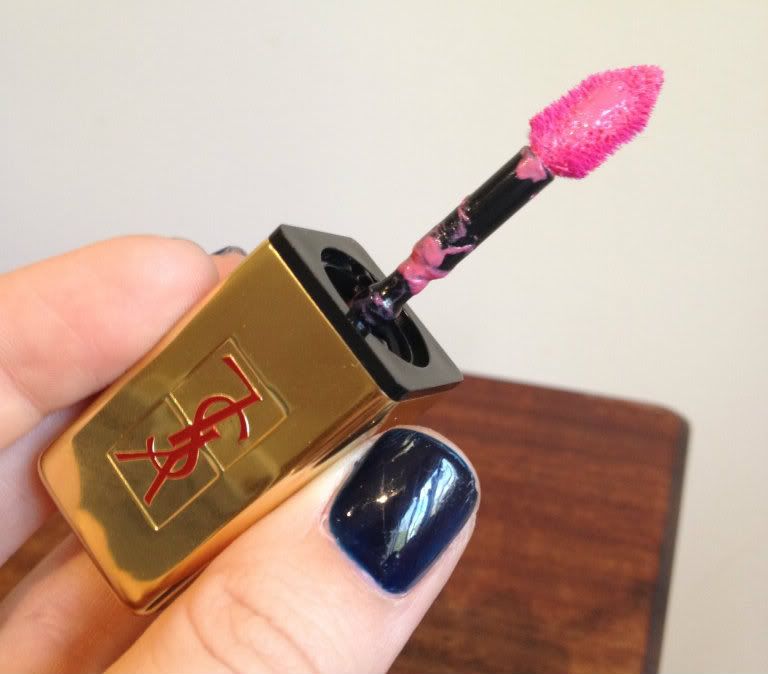 With 18 shades to choose from, the hardest part is definitely refraining yourself from purchasing all of them. I went with a bold pink shade, #15 - Rose Vinyl, as the pigment seemed very intense and really, who can ever have too many pink lipsticks!
The design of the brush is very clever. It is wide enough to allow you to apply plenty in one stroke, yet the tip is fine enough to assist you in navigating the cupids bow and slim lines around the corner of the lips, without needing a lip liner.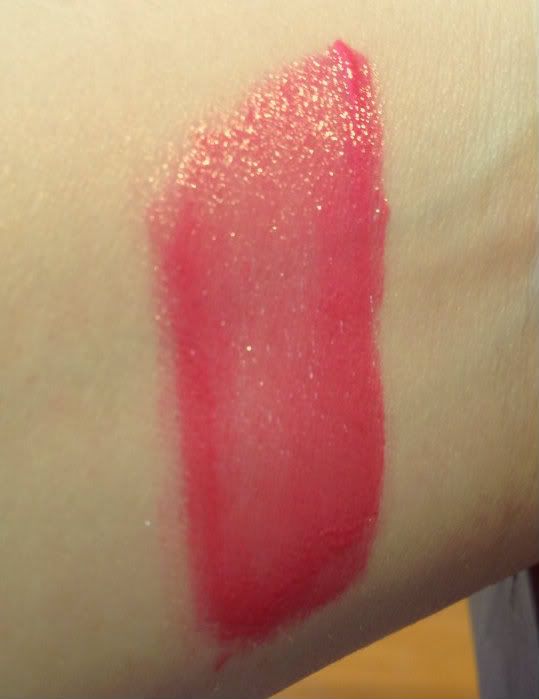 This swatch shows two layers.
The first application layer provides a beautiful amount of pigment, with only a slight sheerness. This shows the versatility of the product. Depending on the depth of the shade you desire, it allows you to have a lighter, more sheer finish with just the one coat. However, if you apply a second coat the pigment picks up beautifully and is comparable with a creamy lipstick.
Two layers provides a beautiful glossy, creamy finish.
As you can see, the result is a creamy, glossy finish. The kicker is that this is a stain, meaning you are left with this beautiful finish
all day
! I only reapplied once for the entire day (after 6 hours and two meals). And even then it was a touch up, not a full re-application.
Overall, I am thrilled with this product. It is very much a game-changer that I am sure other cosmetic labels will be quick to emulate. The design of the product has been well thought out, and the results are brilliant. At $50AUD a pop, however, I may have to wait until they hit the online stores before stocking up on the rest of the collection.