While it is no secret that I am quite partial to
navy polishes
I am always searching for a more wallet friendly alternative because at $42 a pop for my favourite Dior 997 Blue Label, I tend to treat it as a precious resource.
So it was to my great delight when browsing in Sportsgirl that I came across a brand new colour in their Nail It range. Enter... "Denim"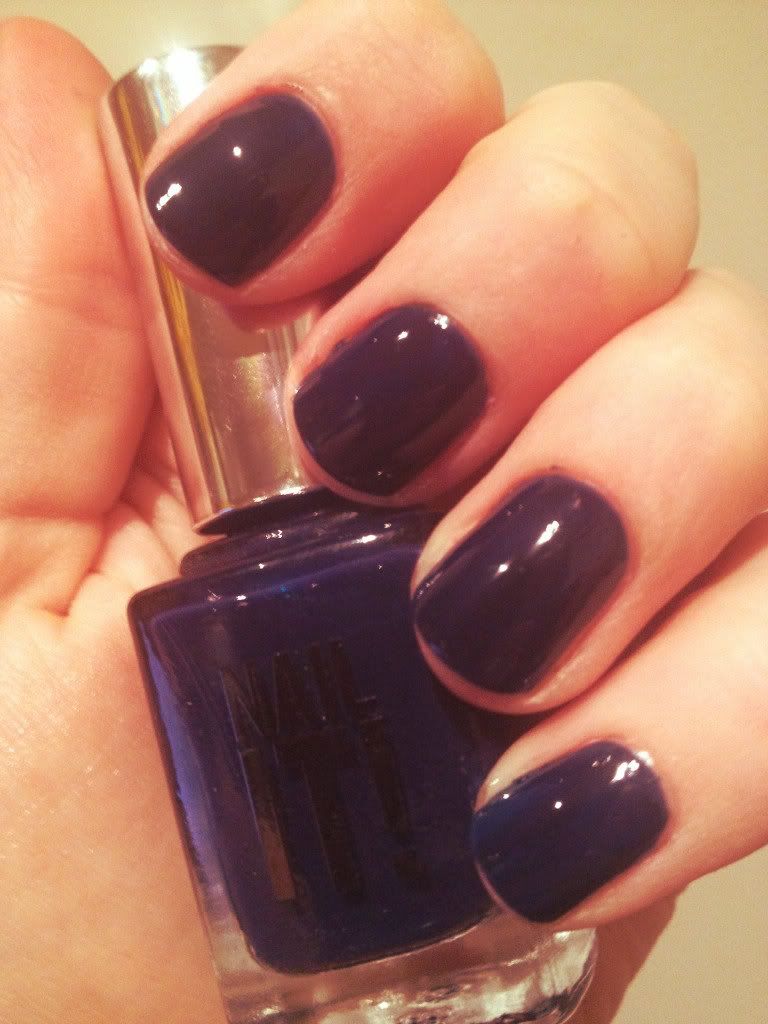 Sportsgirl Nail It in Denim
It is a bit more blue than the Dior, however the consistency is much more sheer and it took a good three coats to achieve this colour.
Three Coats + Top Coat
Wearability was not so bad considering it was three layers. I went about 2-3 days before any serious chipping occurred.
So while the formula is no Dior, it definitely is a great substitute and the look is very similar. What a winner! And for only $7.95, you are making money.