While I am yet to define exactly what underpins my own style and aesthetic, it is undeniable that I am heavily influenced by feminine, girly pieces. So it goes without saying that floral pieces always seem to jump off the rack and into my closet quite easily, no matter what the season. Floral pieces make a lovely statement, grabbing attention with bright colours, while also embodying a feminine softness.
I picked up this beautiful skirt, which combines my ever-growing love for
pleats
and a chic floral print. This particular print has a colour palette that is warm enough to pair with tights and black basics for winter, while also being able to transcend into spring with the addition of strappy sandals and a crisp shirt.
While (what seems like) the rest of the world is stepping into summer, floral seems to be the prominent go-to piece for capturing the buzz and optimism of the warmer months. But I think why not bring a pop of sunshine to a dreary winter's day with a timeless floral piece!
Some inspiration on ways to wear and style floral pieces...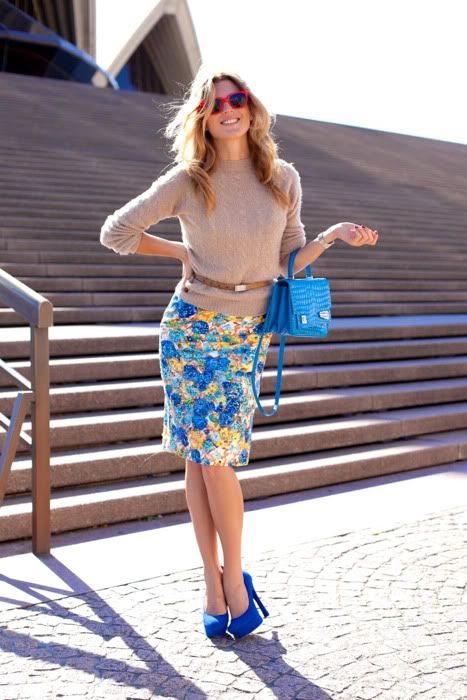 {love how this bold skirt and accessories are paired with a neutral sweater}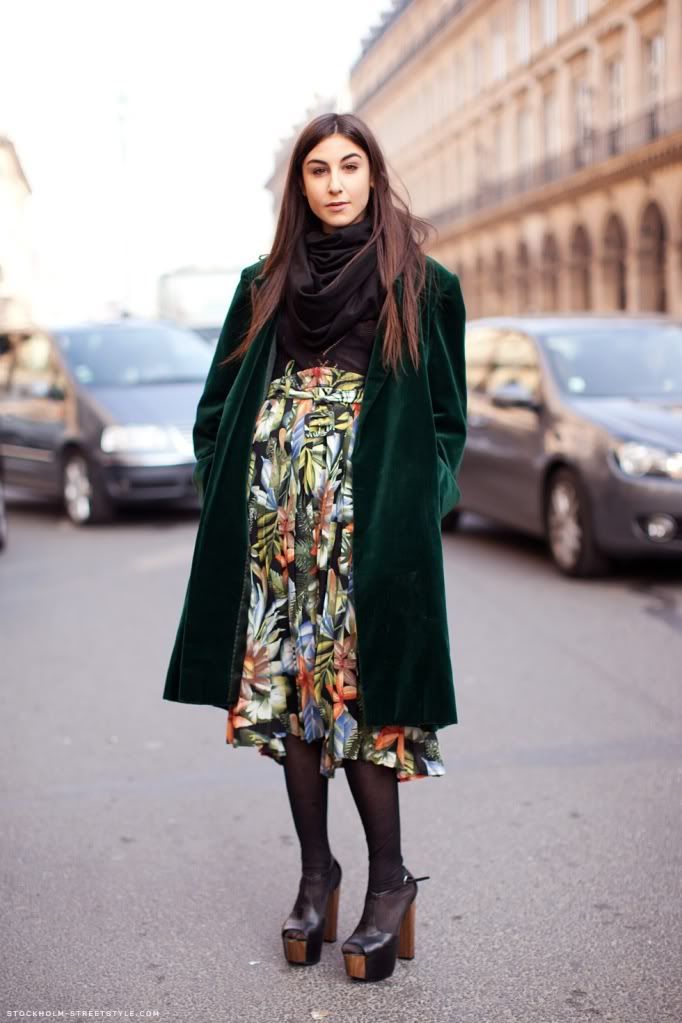 {the perfect inspiration for styling a warmer floral print during the cooler months}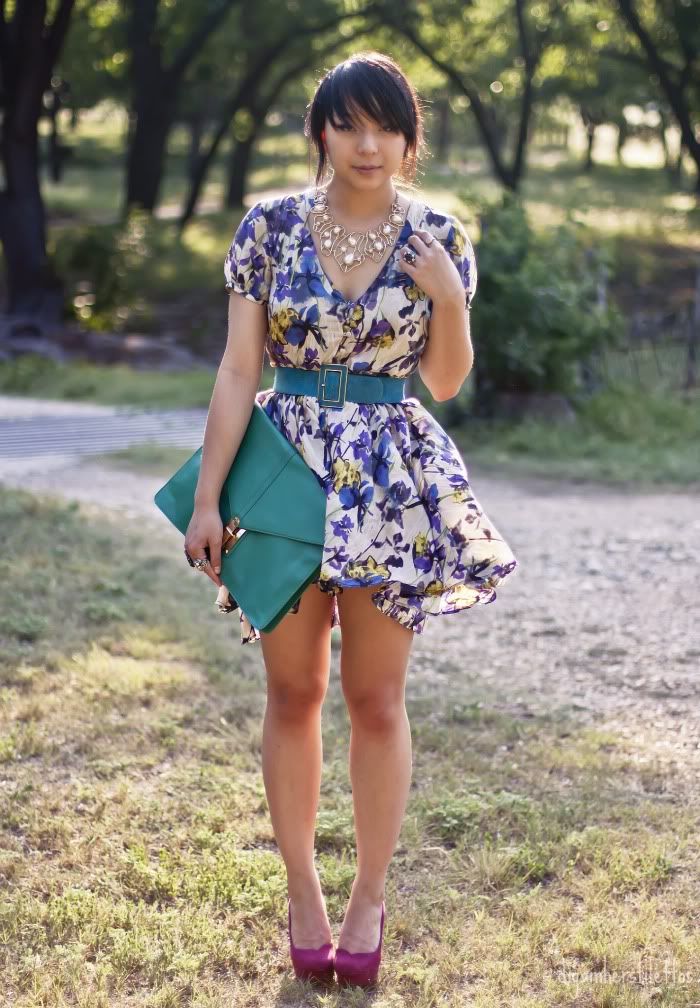 {a feminine silhouette combined with a floral print creates the perfect ladylike look}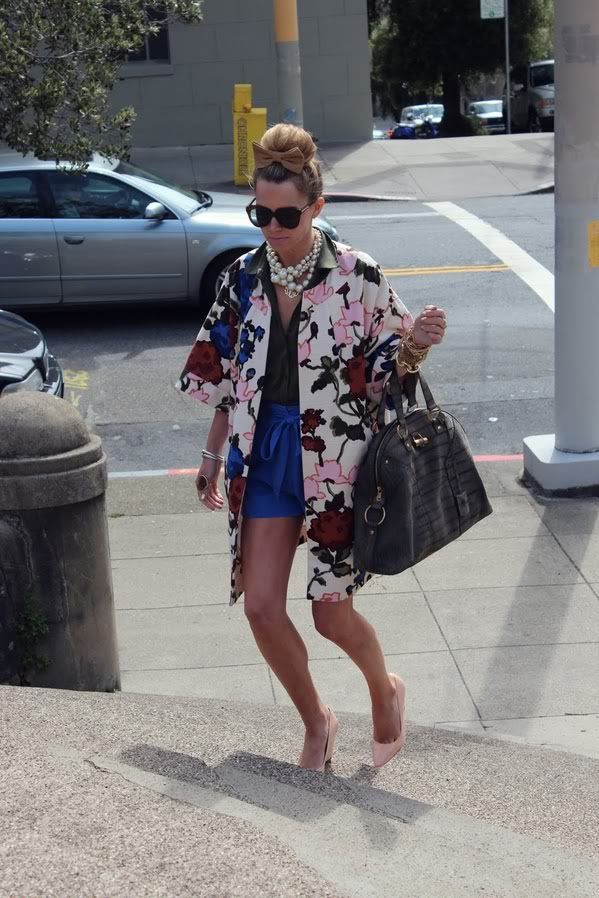 {love this unique look that combines a bold floral coat with nude heels and uber-girly accessories}
{floral and lace rounded out by edgier bowling shoes}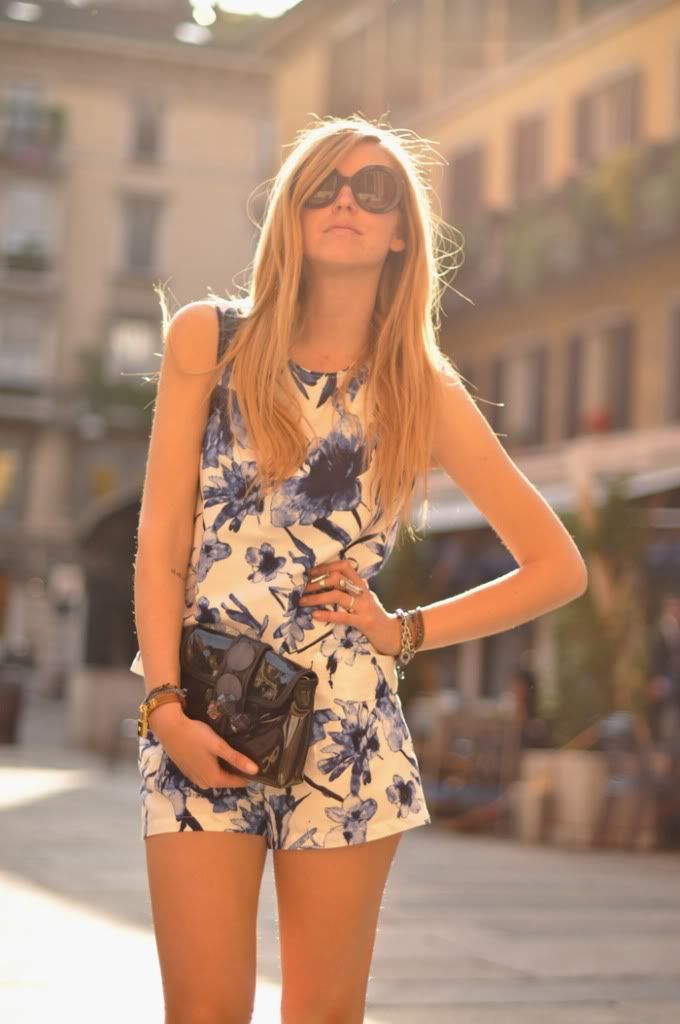 {summer is embodied in this romper}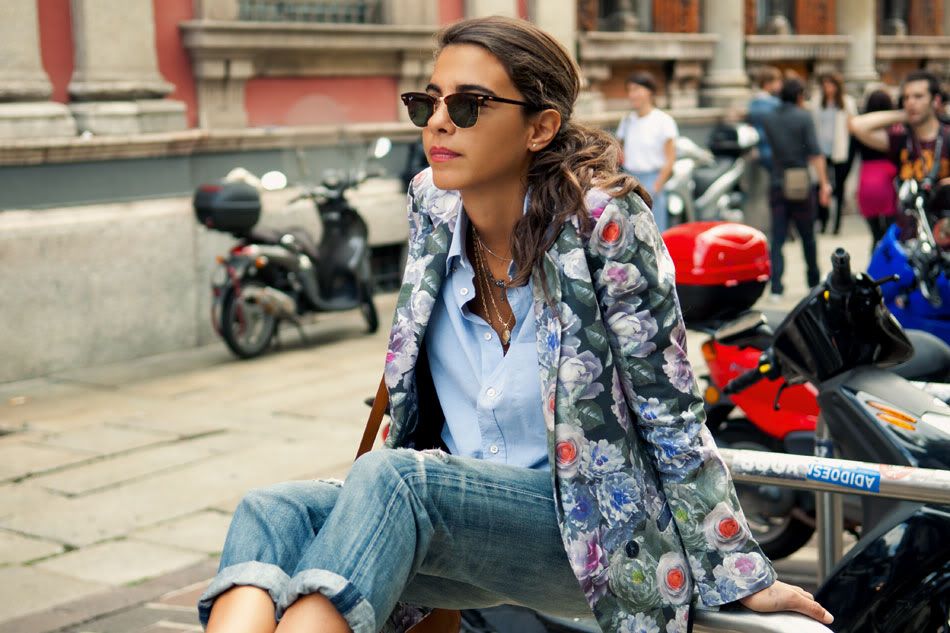 {love how this statement jacket is paired with a more casual ensemble}