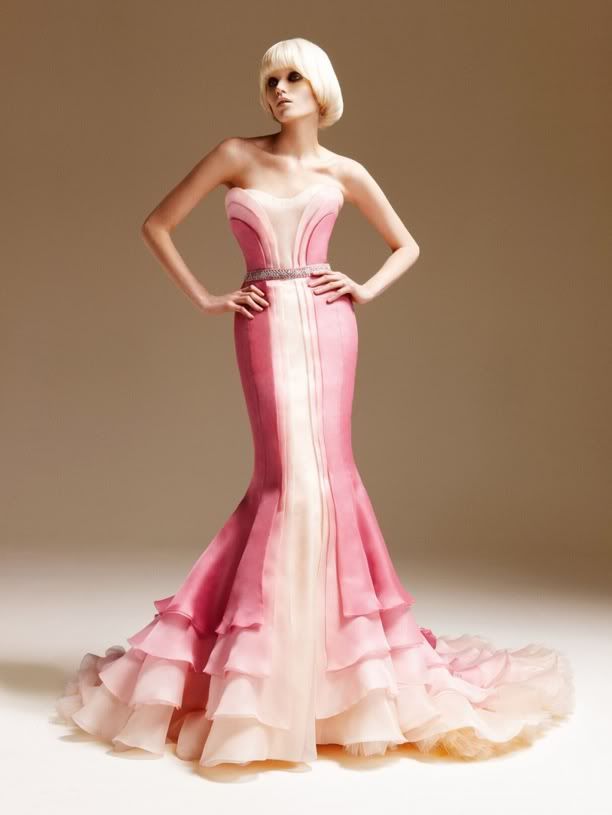 It is what every fashionista's dreams are made of: borrowing some of the world's most expensive frocks, getting professionally dolled up, and posing up a storm to the flashes of the paparazzi's cameras. Yet the harsh reality remains that most of us will not get the opportunity to parade luxurious designer gowns down a red carpet.
So while I am curled up on the couch in my tracksuit with a pot of tea, these delightful frocks are the perfect reminder that this reality is what fashion is all about: imagination and lust. If we could all have the red-carpet experience, who and what would we look to for inspiration?
For me, this Versace collection is the essence of red carpet romanticism and glamour. Feminine, figure-hugging gowns made with extravagant fabrics and intricate details. Simply divine. And exactly what this fashionista's dreams are made of...
{lace and silk delicately entwined}
{love how the deep purple frames the face and fades to a luscious, fairy-floss pink}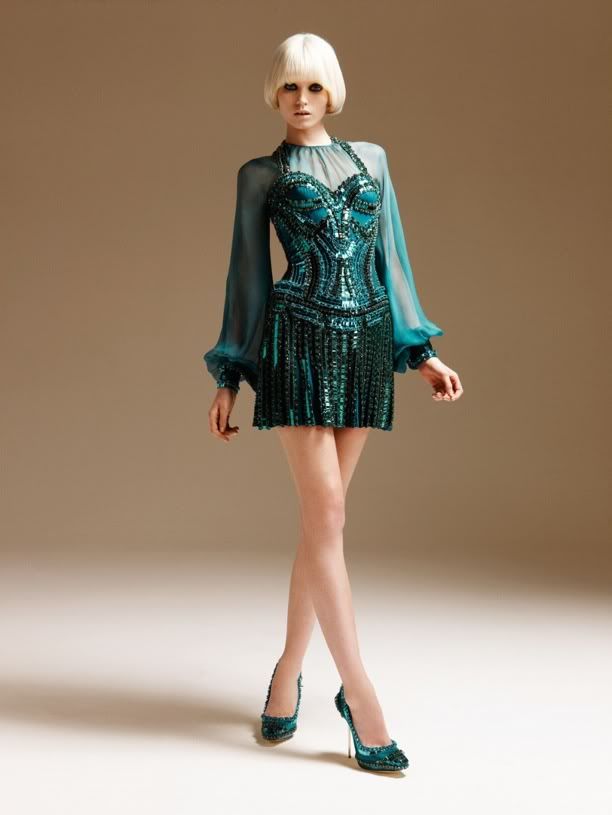 {a more edgy bodice and skirt paired with sheer detail on the sleeves}
{spied Jessica Biel wearing this frock to the Golden Globes after party}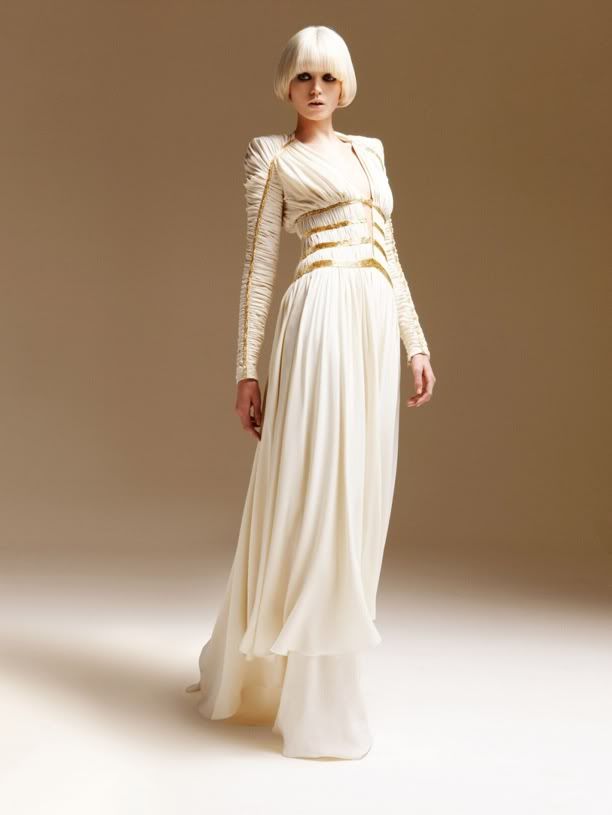 {Grecian goddess meets Hollywood glamour}
{love how the feminine layers cascading down the gown are contrasted with a more edgy colour palette}
{rich red wine with a hint of sparkle}