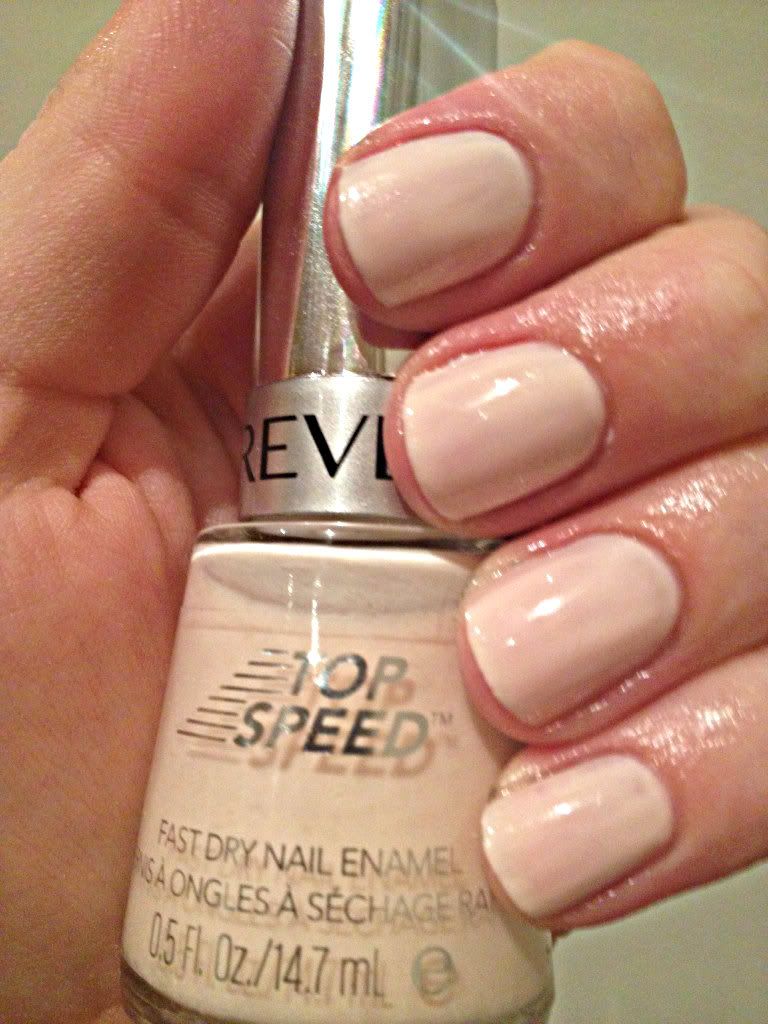 Revlon Top Speed #010 Sheer Cotton
High up on my (unofficial) beauty bucket list is finding the perfect nude nail polish. It seems so simple, as there are a ridiculous number of them available at beauty counters in every varying shade. But, perhaps the reason there are so many on offer is because it is
so
difficult to nail (zing!) the two C's: Colour and Coverage.
One type of nude I always favour when I am aiming for the understated, classic, elegant look on my paws is a bone/ivory nude. This kind of colour is quite neutral and lends itself well to fair skin. When on a recent Priceline visit, I came across Revlon's Top Speed nail polish in #010 Sheer Cotton, which fits the bill in terms of a bone/ivory nude. I am a big fan on the Top Speed formula - it is fast drying (obviously...) and seems to wear well.
Revlon Top Speed #010 Sheer Cotton - Three Coats + Topcoat.
I adore the colour and how it looks against my skin tone. I love the way nude colours tend to elongate the fingers and soften the look of my hands. The only pitfall of this polish, as with every other nude I have tried, is the coverage. Three coats is a standard for nudes to get the perfect matte finish, which means that the lasting power is not as great as it tends to wrinkle and chip because of the thickness of the polish. It is also difficult to touch up nudes because of the number of layers it requires to get a matte finish.
I will absolutely continue to wear this shade, but will continue searching for the perfect (two-coat-only) nude!